In the beauty industry, where the glitz and glamour often overshadow the environmental impact, there are individuals who are working tirelessly to shift the narrative. One such person is Hannah Craik, an environmental consultant for beauty professionals and a freelance hair and makeup artist. With a decade of experience in the industry, Hannah is on a mission to make the beauty industry cleaner and more sustainable.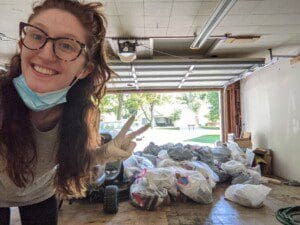 Hannah's journey in the beauty industry is driven by her passion for supporting beauty professionals and her commitment to the environment. She recognizes the challenges that beauty professionals face, especially when it comes to managing their businesses, clientele, and the environmental impact of their operations. Hannah's solution? Offering one-on-one coaching on sustainable practices in salons, providing accessibility to recycling resources, and delivering educational classes tailored for stylists.
But Hannah's work doesn't stop at education and coaching. She also offers free resources and education curated specifically for stylists. These resources are designed to equip beauty professionals with the knowledge and tools they need to make their businesses more eco-friendly.
In addition to her educational initiatives, Hannah also provides brand sustainable consulting. This involves working with beauty brands to help them understand their environmental impact and guide them towards more sustainable practices. This is a crucial aspect of her work, as it allows her to influence the industry at a larger scale and promote sustainability at the source.
One of the most impactful aspects of Hannah's work is her lobbying for environmental regulations in the beauty industry. This advocacy work is a testament to her commitment to creating a cleaner beauty industry. By pushing for regulations that prioritize the environment, Hannah is helping to create a beauty industry that not only enhances our natural beauty but also protects and preserves the environment for future generations.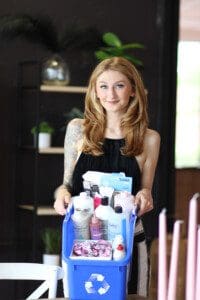 Hannah's work is a shining example of how individuals can make a difference in their industries. Through her coaching, education, consulting, and advocacy, she is driving positive change in the beauty industry and paving the way for a more sustainable future.
In a world where the beauty industry is often associated with waste and environmental harm, Hannah Craik stands out as a beacon of change. Her dedication to sustainability and her commitment to supporting beauty professionals in their journey towards eco-friendliness is truly inspiring. As we look towards the future of the beauty industry, it's clear that with individuals like Hannah leading the way, a greener and more sustainable future is within our reach.