Introducing Mazey Heydman: A Pioneer of Sustainability in the Beauty Industry
In the heart of Oklahoma City, a revolution is taking place. It's not loud or disruptive, but it's powerful and transformative. This revolution is led by Mazey Heydman, a salon owner and stylist with over 16 years of experience in the beauty industry. Mazey is not just any salon owner; she is a pioneer of sustainability in an industry often criticized for its environmental impact.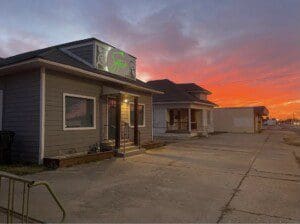 Mazey is the proud owner and operator of Sustain Salon, a beacon of sustainability in the beauty industry. At Sustain Salon, almost 99% of salon waste is diverted away from the local landfill, a feat that is as impressive as it is essential in our current environmental climate. But Mazey's commitment to sustainability doesn't stop at her salon's doors. She is also passionate about educating fellow beauty industry professionals on how they can incorporate sustainable practices into their own spaces.
Through personalized consultations, Mazey helps other professionals identify sustainable solutions tailored to their specific needs. She organizes recycling pop-ups and even provides a salon recycling pick-up program, making it easier for other salons to join the green revolution.
Mazey's journey towards sustainability began when she observed the significant amount of waste produced in the salons she worked in throughout her career. She knew there had to be a solution, and she found it in the form of sustainable practices. Today, she believes that by sharing and educating others about environmental impact, the beauty industry can collectively make better decisions and make a greater difference.
At Sustain Salon, they use a local recycling and composting company to dispose of plastics, cardboards, and hair clippings. This not only diverts waste from local landfills but also supports a local business and reduces carbon emissions. They also use a local metal recycling facility to dispose of aluminum foils and color tubes, contributing to the local economy.
Mazey's customers love knowing that their visit to Sustain Salon contributes to a larger cause. They appreciate that the salon is doing everything in its power to keep their waste out of the landfill. It makes them feel good and a part of something bigger than just hair services.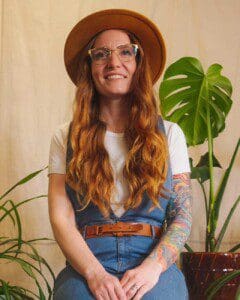 Mazey believes that a green tidal wave is about to flood the beauty industry. With the help of communities like ours, she hopes to educate others on what to look for in sustainable products and how to implement truly sustainable practices. She also aims to empower other professionals to start holding companies accountable for their waste and manufacturing practices.
We are thrilled to welcome Mazey Heydman to our community. Her dedication to sustainability and her commitment to educating others make her a valuable addition to our group. We look forward to learning from her experiences and working together to make the beauty industry a more sustainable place.