Meet Dosso Beauty: Organic Beauty with a Heart
Hello dear readers,
Today, we'd like to introduce you to a brand that's on the rise: Dosso Beauty. In the vast landscape of beauty suppliers and wholesalers, Dosso Beauty has carved a niche for itself by focusing on organic, hypoallergenic hair extensions and clean hair care products tailored for people with sensitive scalps and skin.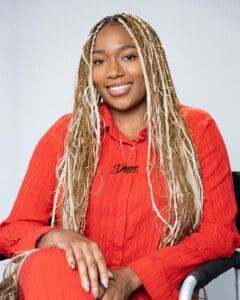 Kadidja Dosso, the founder and CEO of Dosso Beauty, has been in the hairdressing industry for 15 years. Her journey began with a simple observation: a significant number of braiding hair products in the market contained chemicals that could lead to scalp conditions. With a vision to change this, Kadidja set out to create products that were not only safe for users but also environmentally friendly.
Dosso Beauty
Dosso Beauty's commitment to the environment is evident in their product line. They've ensured that their offerings are free from harmful substances like alcohol, sulfates, and parabens. Plus, they've taken the extra step to use eco-friendly packaging. Their recyclable bags for the Hypoallergenic Braiding Hair are a hit among customers, proving that sustainability and practicality can go hand in hand.
Dosso Beauty Products
But what truly sets Dosso Beauty apart is their educational approach. They believe in not just selling products but also in informing their customers about the benefits of a clean beauty ecosystem. It's this genuine care for their community that has garnered them a loyal customer base.
Dosso Beauty Community
With the support of ambassadors like Briggitta Hardin, Hume Merritt, and Melinda Herron, Dosso Beauty continues to grow and inspire.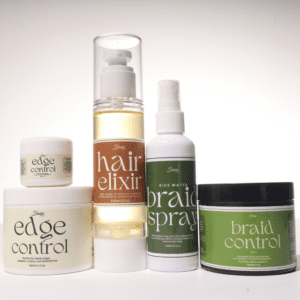 If you're curious to learn more about Dosso Beauty and their offerings, we encourage you to follow them on their social media handles: @dossobeauty for updates and @kadidja.dosso to get a glimpse into Kadidja's inspiring journey.
In a world where choices are plenty, it's heartwarming to see brands like Dosso Beauty making choices that matter, both for their customers and the planet. We hope you'll give them a try and join us in supporting sustainable beauty.